The Mysterious Man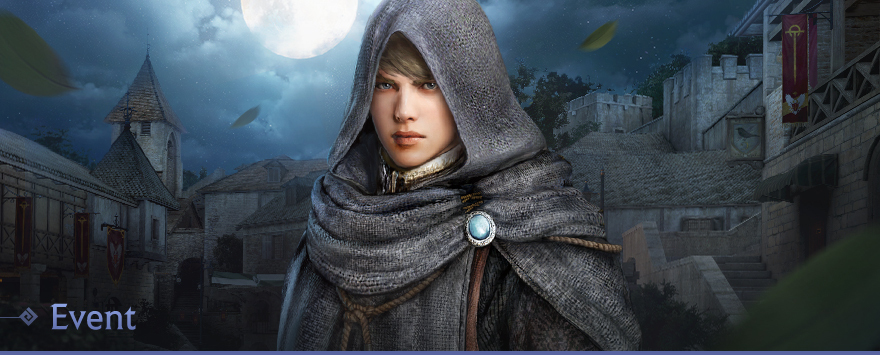 The Black Spirit claims to have some interesting news that someone special has arrived...
Let's find out who!
Event Period
- March 16, 2022 (Wed) after maintenance - April 27, 2022 (Wed) before the maintenance
Event Details
- Accept a special quest from the Black Spirit during the event!
Quest NPC
Quest Name
Requirement
Objective
Rewards
Black Spirit
[Event] The Mysterious Man
Must be Lv. 50 or higher
Go to the location that Black Spirit pointed out to find the special person

[Event] Mysterious Letter x1


[Event] Fabulous Bundle x10
* Right-click the [Event] Mysterious Letter to read a special letter.
* This quest can only be completed once per Family.
Learn more about the [Event] Fabulous Bundle
Item Name
Open the Box to Obtain One or More of the Following
(Depending on a Designated Probability)

[Event] Fabulous Bundle

[Event] Secret Book of Old Moon (1 Day) x1


[Event] Blessing of Kamasylve (1 Day) x1


Ancient Spirit Dust x100


[Event] Artisan's Memory x2


Valks' Cry x3


Memory Fragment x2-3


Hard Black Crystal Shard x2-3


Sharp Black Crystal Shard x2-3


Cron Stone x3-5